16.11.2020


Contributor: Noëlle Haffter/Dimitri Weber
Title: Perforating
Country: Switzerland
Media: Plans/Sections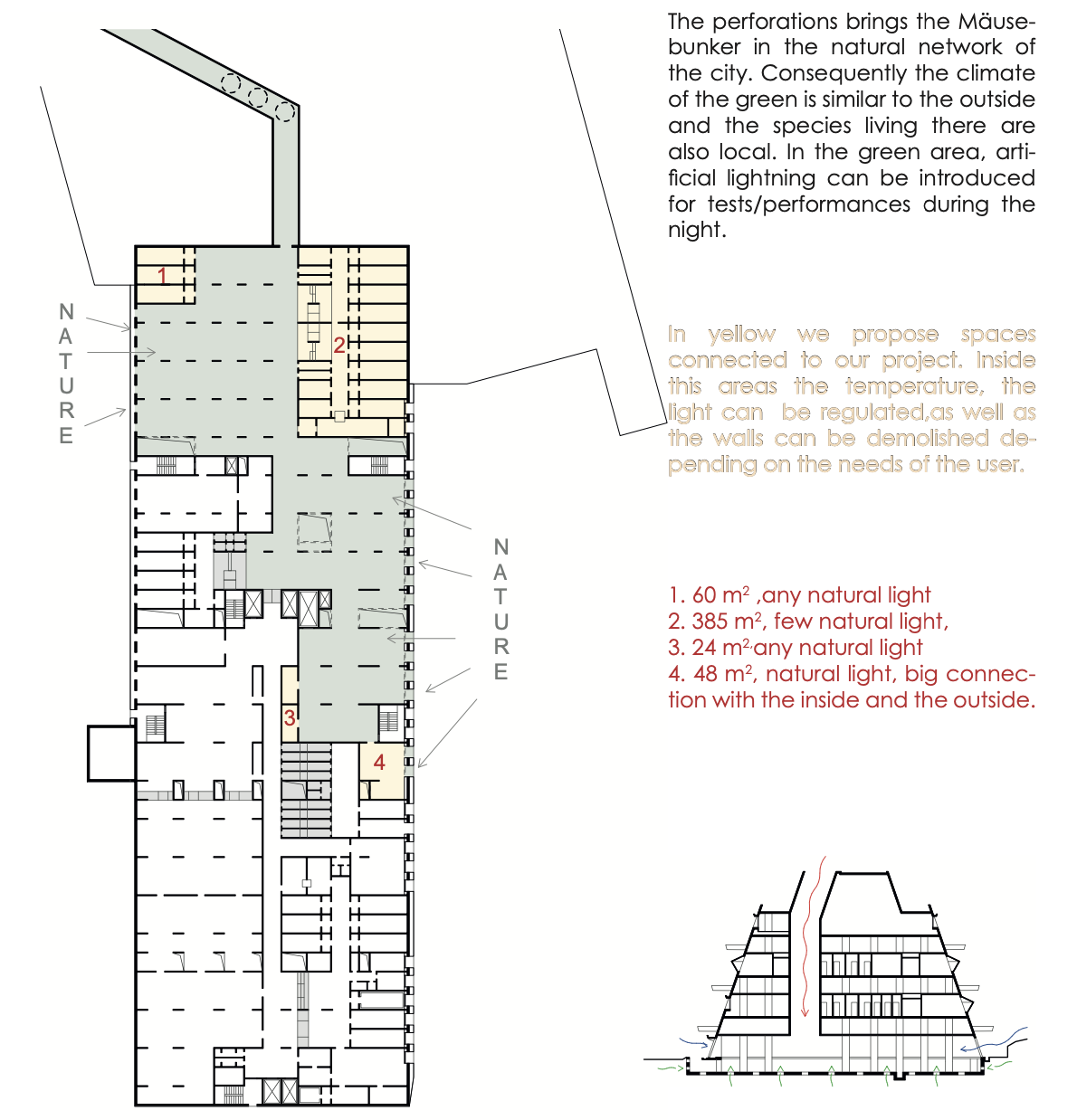 14.11.2020

Contributor: Joana Peleverde
Title:
Country: Portugal
Media: Correspondence
JP: I have some difficulties to imagine this green area for the moment, is it a public parc which ask a lot of care or it is more about giving back an area to nature and to let her growth with her own pattern.
I must say that I stand a bit between, I was always collaborating with plants in their pots to understand a bit more clearly the effects of my music on them, but maybe it would be interesting to see this space as a jungle laboratory ?

At the moment I am working on different tests, taking noises from other species and play music with it, for instance with frogs samples, maybe it is not about only plants but create a parc with animals ?

I am going to bring also severals species from south of Portugal, which need quite a high temperature, would be possible to imagine maybe a tropical greenhouse with exotics plants ?

Regarding my different instruments and synthesizer it would be very nice to have a local where I could store them and maybe big enough to use it sometimes for my sessions.

I am generally more active by night so I was wondering if we might have access to the building during night and if you if so, did you plan to have any illumination ?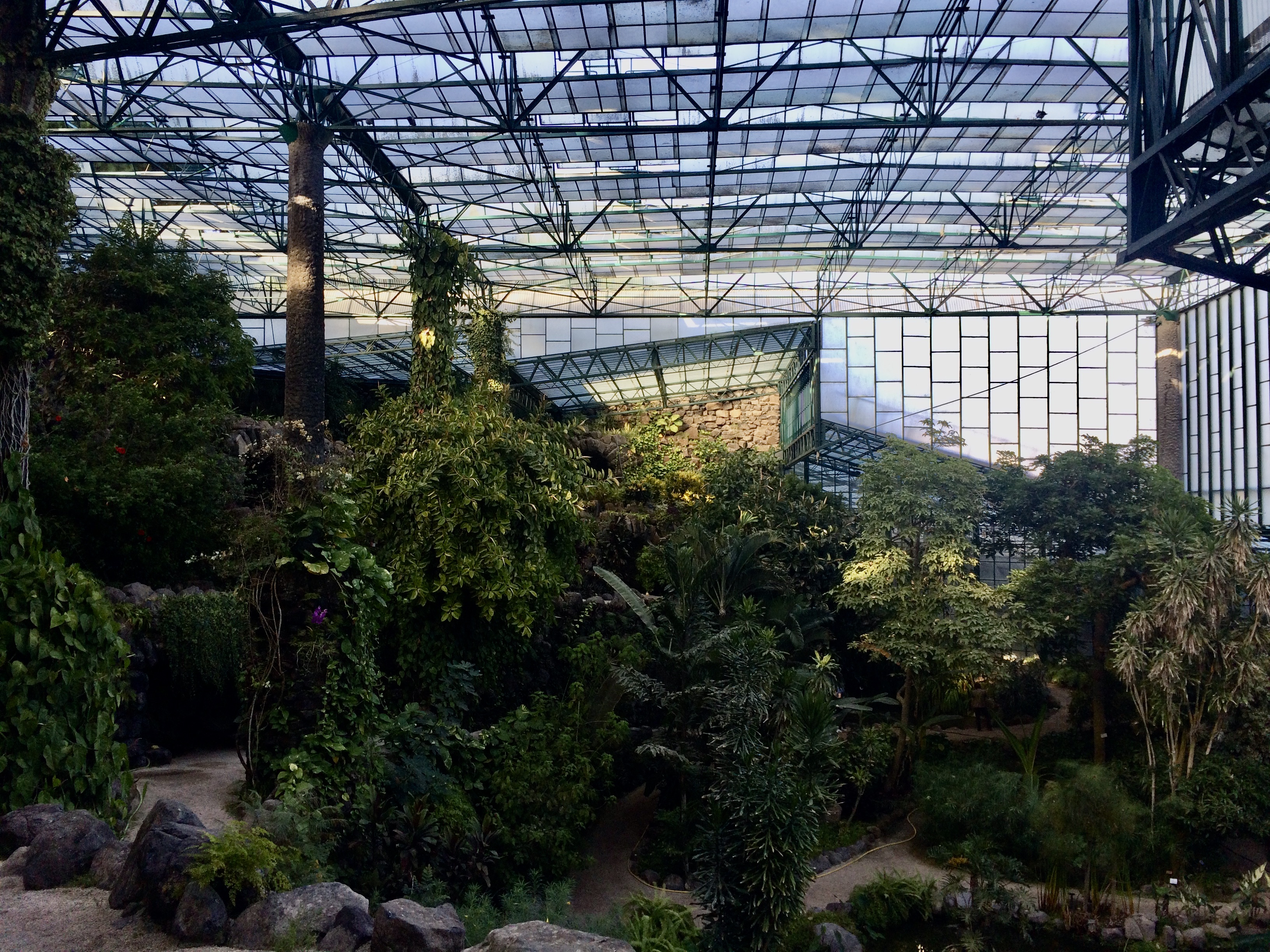 11.11.2020


Contributor: Noëlle Haffter/Dimitri Weber
Title: Perforating
Country: Switzerland
Media: Plans/Sections
NH/DW:
We are perforating the basement of the building in order to let the nature come in.
The location of the Mäusebunker will change and the natural network of the city will evolve.
The building will be crossed by animals and plants.
Central cells could be use for different programatic uses.
09.11.2020

Contributor: Bunker+
Title: Jungle room
Country: Switzerland
Media: Image

09.11.2020


Contributor: Victor Müller
Title: Surprise 2
Country: Switzerland
Media: Email/Noise
B+: How did you hear about Bunker+?
VM: I saw Joana Peleverde's contribution and I really like what she did,
it really reminds me of the work of Morth Garson, not really in the sonority but more like in the approach.
The last few weeks I have been experimenting around the idea of nature and music,in some formal and informal manner,
I recently made this sound and I feel like it creates a kind of dialogue with Joanna's work.
I don't know if she is interested, or if you are interested, but I wanted to share with you.
Let me know if it appeals to your project
.
07.11.2020


Contributor: Joana Peleverde
Title: Surprise 1
Country: Portugal
Media: Noise
B+: How would you imagine this new environment?
JP: I am planning to arrange a new garden at bunker+.
I am still thinking how to bring some of my plants,
I already know their reactions to certain compositions and their sounds.
I expand my domain of research and collaborate with new species.
5.11.2020

Contributor: Joana Peleverde
Title: For the behalf of plants
Country: Portugal
Media: Correspondence
JP: My mission is not to make music for human, although some of them might like it, but rather to fight for the well-being and the growth of plantes, giving them attention and love. Composing an arrangement of notes and frequencies throw my favorite tool; Moog synthesizer.

The racks are difficult to differentiate from those roots, perhaps even these radicules can be a means of interconnection between those modules and living being sharing electric power, two elements entering in total symbiosis, an electro-tropical jungle.


Nota Bene : these sounds can be difficult to bear for human.

Image: Eugenio Ampudia, concert for 2292, Barcelona